YORK REGION & GEORGINA AREA Plumber & Plumbing Services…
Welcome to Oasis by JCB Contracting Inc.

Timeless designs.  Livable and enduring innovation.  Fixtures that fit the way you live.  Just a few reasons by Oasis by JCB Contracting Inc. is York Region & Georgina Area's premiere plumbing contracting company.
*LICENSED & INSURED PROFESSIONAL PLUMBERS*
Oasis by JCB Contracting Inc. is a Mount Albert, Ontario-based Residential and Commercial Plumbing Contracting firm. 
Servicing areas: Newmarket, Aurora, Mount Albert, Georgina, Keswick, Sutton, Richmond Hill, Thornhill, Markham & York Region
Specialized in plumbing fixture installation, plumbing repairs, cloggs, emergency services, renovations, plumbing appliance installation, rough-ins, maintenance, high-end plumbing fixture orders and more!  Oasis by JCB Contracting Inc. is York Region's "one-stop-shop" for all your plumbing needs.
With Oasis by JCB Contracting Inc, you are getting more than a  "Plumbing Company" – you are getting a team of renovation, construction, design and licensed plumbing professionals to suit your everyday residential and commercial needs.
Browse our website and find out more about how we are
…creating an OASIS in your space!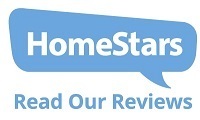 Licensed & Insured Member Of:



Most of the York Regin Ontario area, including: Aurora,  Bradford, Concord, East Gwillimbury, Holland Landing, Kettleby, King City, Maple, Markham, Mount Albert, Newmarket,  Nobleton, Oak Ridges, Richmond Hill, Schomberg, Sharon, Stouffville, Thornhill, Unionville, Vaughan, West Gwillimbury, Woodbridge, York.
Services include (but are not limited to):
Plumbing upgrades, reverse osmosis, water softeners, rough – in's, renovations, leaks, clogs, kitchens, bathrooms, laundry rooms, basements, plumbing repairs, plumbing maintence, back-up's, Sump pumps,sewage pumps, septic pump, toilets, washlets, urinals, bidets, commercial toilets, toilet repairs, faucets, lavatory faucets,  touchless faucets. commercial faucets, appliance hook-ups, dishwasher hook-ups, fridge water lines, garbage disposal hook-ups, water softener hook-ups, drain line blockages, shower drains, kitchen drains, commercial drains, toilets drains, urinal drains, roof drains, floor drains, water lines, water pipes, frozen pipes, repair / replace all valves, install and rough-in all drains, pump out septic tanks, back-water valves, test any size back flow, all permit pulling, no dig drain repairs, excavation and replacement of pipes, kitchen faucets, shower faucets, laundry faucets, frost-free taps, outdoor showers, outside hose taps and more!
We are your proud: Newmarket Plumber, Aurora Plumber, York Region Plumber, Mount Albert Plumber, Georgina Plumber, Keswick Plumber, Sutton Plumber