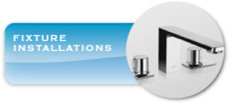 Let Oasis by JCB Contracting assist you with your fixture purchases and installations. 
Our Licensed Plumbers can assist you with picking out that perfect fixture to compliment your style and needs, as well as install it into your home. 
Have the convenience of shopping and installation all through the same place using our online Product Catalogue section of our website. Here you will be able to browse from Our Suppliers top picks, as well as view all specification and detail information.
Fixture Installation Services Include:
bathroom faucets, pedestals and sinks
toilets, bidets and washlets
shower and rain heads
custom fitted body sprays
kitchen sinks and faucets
bathroom tubs, Jacuzzi's and steam showers
laundry tubs
reverse osmosis taps
bar taps
pet groomer fixtures and tubs
salon and spa fixtures and tubs
…and many more