Water Softener Installations

Servicing Newmarket, Aurora, Markham, Barrie, Richmond Hill and surrounding York Region Area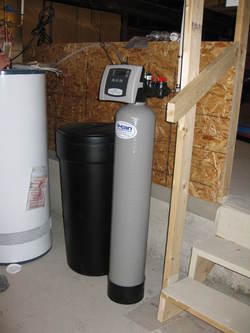 Experiencing the signs of hard water in your home or office?  Replacing the damages caused by calcium or lime scale build-up on your fixtures can be an expensive one.  These harsh minerals eat away at your fixtures which will cause you to replace them MUCH faster then if you had a water softener.  Oasis by JCB can help with you identify a water softener to suite your specific needs and budget as well as get it installed and running for you in no time!
Frequently Asked Questions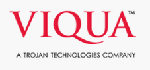 How much does a water softener cost?
Unfortunately when going through the process of selecting a water softener for your home or office, you won't always be comparing "apples to apples".  You'll notice that the cost of a water softener can range from a few hundred dollars at your local big box store to several thousands of dollars at a water treatment speciality company.  There are many models and features to choose from. 
When looking to purchase a water softener, we recommend that you consult with your water purification professional or plumber for your specific requirements and budget. Depending on what your situation it, the options may vary.   
The type of softener you will need to depend on:
the size of your home
the number of people in your home
the number of bathrooms in your home
A good rule of thumb when selecting a water softener — invest in a good one!  The cost of replacing all the fixtures in your home should they become destroyed by the long term build-up of calcium, iron, limestone, etc. highly outweighs a good initial investment in a decent water softener.  Also — the cost to repurchase and install a new unit due to a previous "cheap-out" mistake is also not a risk worth taking
Do I really need a water softener?
Sometimes the signs of "bad water" are more apparent then others.  If you are noticing any of the symptoms below in your home or office, it's very likely that you would greatly benefit from a water softener installation:
"Hard Water" e.g. water and soap don't mix well in your hair or on your body. Feels as if it beads off of you.
Brown or red rings around your sinks or showers
White substance build-up around your water spouts and taps. (lime scale or calcium)
Decreased water pressure or flow
Slimy water
Continuous "spots" and "fogginess" of dishes from your dishwasher
"Weird Taste" of your drinking water i.e. slimy, iron taste, etc.
When in doubt, ask your plumber or water purification professional for a complimentary water test.  This test will provide valuable information on the contents of your water and areas for improvement.
In addition, you can also check out your local municipalities water surveys for more information on water in your neighbourhood.
What do I look for when purchasing a good water softener?
The selection process of a good water softener can be a daunting one to those of us who are not sure what they are looking for.  When in doubt, a good rule of thumb is to ask your plumbing or water purification professional.
Many times, a simple (and complimentary) at-home test of your water can reveal the ideal unit to service your needs.
Some other factors to consider when making your decision:
your budget
how long you plan to live in your home
how much you want to dedicate to ongoing maintenance
cost of ongoing maintenance
complexity of ongoing maintenance
if you drink your water at home
the number of people in your home / how often you use water
How much will the installation cost?  How long will it take?
As with the much varied costs of the water softener units themselves, the same is very true for installation costs and length of install. 
In general, "cheaper" water softener units can end up costing you more money in the long run in terms of initial installation costs, repairs and maintenance.   A good rule of thumb is to invest in a good quality unit and likely the installation time and costs will be much lower than fiddling with a "dinky" unit.
A decent water softener unit generally should take no more than a few hours (up to half a day) to install from start to finish, including a training session on how to use and maintain your new unit.
What are the benefits of having a water softener?
The benefits of having a professionally installed and good quality water softener unit are endless:
Preservation of expensive fixtures in your home
Better tasting (and oftentimes safer) water for drinking
Better water for everyday use like bathing, washing dishes, cleaning, etc.
Re-sale value of a home
Talk to your plumber of water purification professional about the benefits of a water softener in your home.
Do water softeners require a lot of ongoing maintenance?
In general, water softeners are very low maintenance. Once again, however, this goes back to the quality of the unit purchased and the consumption of water in your family or office. A good unit generally only requires a refill of salt a couple of times a year. Water softener salts are readily available in major department stores, easy to find and fairly inexpensive to purchase.